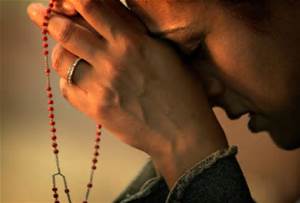 PRAYER REQUEST:
Please be generous in your prayers for the following priest: Prayers needed again for Father Cooper, SSPX priest. He was taken to the hospital for internal bleeding this past week. Thank you for your continued prayers!
If you recall, Father Cooper is the Priest that we prayed for several months ago…see below…
We would like to request your prayers for our priest, Fr. Daniel Cooper, who resides at our priory in Dickinson, Texas. Fr. Cooper is suffering from bone marrow cancer. He will undergo a chemotherapy treatment today and then enter the hospital this Friday. After about 3 to 4 weeks, Father will have a bone marrow transplant using his own stem cells. We pray that Fr. Cooper will have a successful transplant and recovery.