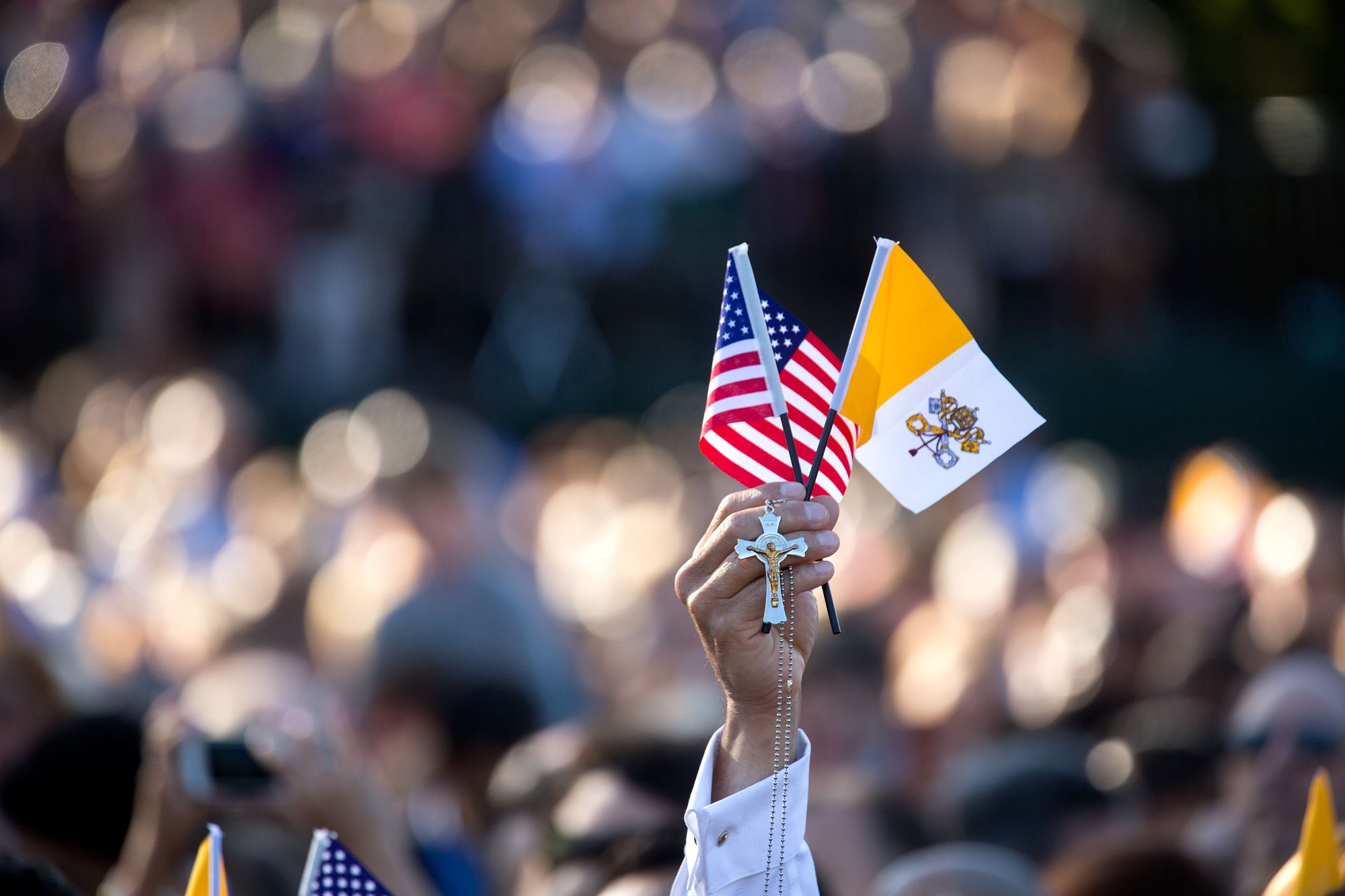 A 2015 Pew Research poll found, among other things, that 1 in 4 Catholics living in the United States have experienced a divorce. 4 in 10 have at some point cohabited with a member of the opposite sex, something 85% of Catholics think is acceptable. The study also showed that 66% of Catholics do not believe it is a sin to use contraceptives, and that half of U.S. Catholics support "gay marriage."
In 2014, the Center for Applied Research in the Apostolate reported that since the year 2000, 14 million Catholics living in America have left the faith. School attendance over that period dropped by 19%, infant baptism by 28% and sacramental marriages by 41%.
Other studies indicate that less than 25% of Catholics attend mass every week, that monthly confession is practically non-existent, and that upwards to 70% of Catholics think the Eucharist is merely a "symbolic reminder" of Jesus Christ.
With statistics like these, I think it's safe to say there's little to no difference in behavior and beliefs between the majority of Catholics living in the United States and their non-Catholic neighbors.
Conciliar Churchmen argue that what is needed is a fuller, more robust implementation of Vatican II. "The laity have not been properly catechized," they say. "More time is needed to cure what ails the People of God."
St. Alphonsus places the blame elsewhere:
The good morals and the salvation of the people depend on good pastors. If there is a good priest in charge of the parish, you will soon see devotion flourishing and people frequenting the Sacraments and honoring the practice of mental prayer. Hence the proverb: like pastor, like parish.
Abp. Marcel Lefebvre, the founder of the Society of St. Pius X, lived by these words. But he was also keenly aware of the effects of the modern world. He once wrote that "the external cause of the crisis of the church is a liberal and pleasure seeking mentality that has spread over society, even Christian society."
Orestes Brownson, a 19th century Catholic intellectual, would have agreed.
Brownson, an overlooked figure in Catholic history, pre-dated the Americanist movement of the 1880s and 90s. Before converting to Catholicism, he subscribed to, at various points in his life, Congregationalism, Presbyterianism, Unitarianism and Transcendentalism. After initially becoming Catholic in the 1840s he supported the reconciliation of the Catholic faith with the American experiment. Later in life, he was blessed to see the foolishness of such an effort. In a letter written to Fr. Isaac Hecker (the founder of the Paulist Order) in 1870, Brownson said the following:
Instead of regarding the Church as having advantages here which she has nowhere else, I think she has here a more subtle and powerful enemy to combat than in any of the old monarchical nations of the world. Say what we will, we have made little impression on our old American population.

Catholics as well as others imbibe the spirit of the country; imbibe from infancy the spirit of independence, freedom from all restraint, and unbounded license. So far are we from converting the country, we cannot hold our own.
Three years later, Brownson offered his most mature thought on Catholic-American relations in Brownson's Quarterly Review:
Time was when I paraded my Americanism, in order to repel the charge that an American cannot become a convert to the Church without ceasing to feel and act as an American patriot. I have lived long enough to snap my fingers at all charges of that sort.

I love my country, and, in her hour of trial, I and my sons, Catholics like myself, did our best to preserve her integrity, and save her Constitution; and there is no sacrifice in my power that I would not make to bring "my kinsmen after the flesh" to Christ; but, after all, the Church is my true country, and the faithful are my real countrymen.

Let the American people become truly Catholic and submissive children of the Holy Father, and their Republic is safe; let them refuse and seek safety for the secular order in sectarianism or secularism, and nothing can save it from destruction.
Wise words from a man who more than a century and a half ago foresaw the times we live in today.