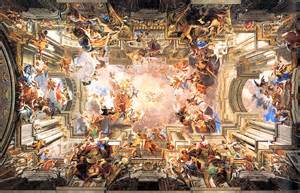 "St. Ignatius learned from the Mother of God herself how he ought to fight the battles of the Lord.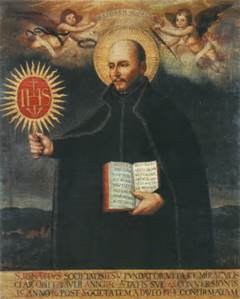 It was as from Her hands that he received this code so perfect that every soldier of Christ should use.  We mean the Spiritual Exercises, which, according to tradition, were given from Heaven to Saint Ignatius" – Pope Pius XI, Med. nobis, 1922
Pope Pius XI also said in his Encyclical of Mens Nostra,  THE PROMOTION OF THE SPIRITUAL EXERCISES, promulgated on December 20, 1929 – that spiritual exercises "compel the mind of a man to examine more diligently and intently into all the things that he has thought, or said, or done; they assist the human faculties in a marvelous manner; so that the mind becomes accustomed, in this spiritual arena, to weigh things maturely and with even balance, the will acquires strength and firmness, the passions are restrained by the rule of counsel; the activities of human life, being in unison with the thought of the mind, are effectively conformed to the fixed standard of reason; and, lastly, the soul attains its native nobility and altitude, as the holy Pontiff St. Gregory declares in his "Pastoral," by a concise similitude: "The human mind, like water, when shut up around, is gathered up to higher things; because it seeks that from which it descended; but when it is left loose, it perishes; because it spreads itself uselessly on lowly things." 
Every day we give great attention to our bodies lets now take some time and give attention to our spirit which needs much more nurturing than our bodies.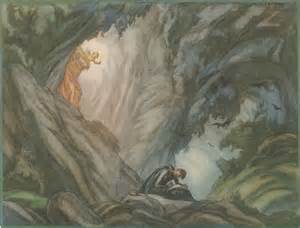 Whether you recently converted, you are burdened with sin, you feel the practice of your religion is becoming a routine, you are about to make an important decision, you want to become more fervent and improve your spiritual life, or you simply were not instructed very well, the five day spiritual exercises of the St. Ignatius Retreat is an investment in yourself that clothes you with a spiritual garment of armor to repel the world and become closer to God!  This is truly priceless!
Give this gift to yourself this year or for a friend or family member.  This is truly affordable and priceless to your soul.  We have been told that if there is a good response at the January Retreat in Warroad, MN, the St. Raphael's Priory may give other retreats in that location later in 2016.
The 2016 St. Ignatius Retreat Schedule is as follows:
FOR MEN or Young Men 18 years of age or older:
January 10 – 15, 2016, at Warroad, MN
February 15 – 20, 2016, at St. Césaire, QC
August 22 – 27, 2016, at St. Césaire, QC
November 21 – 26, 2016, at St. Césaire, QC
FOR WOMEN or Young women 17 years of age or older:
January 24 – 29, 2016, at Warroad, MN
February 8 – 13, 2016, at St. Césaire, QC
August 15 – 20, 2016, at St. Césaire, QC
October 10 – 15, 2016 at St. Césaire, QC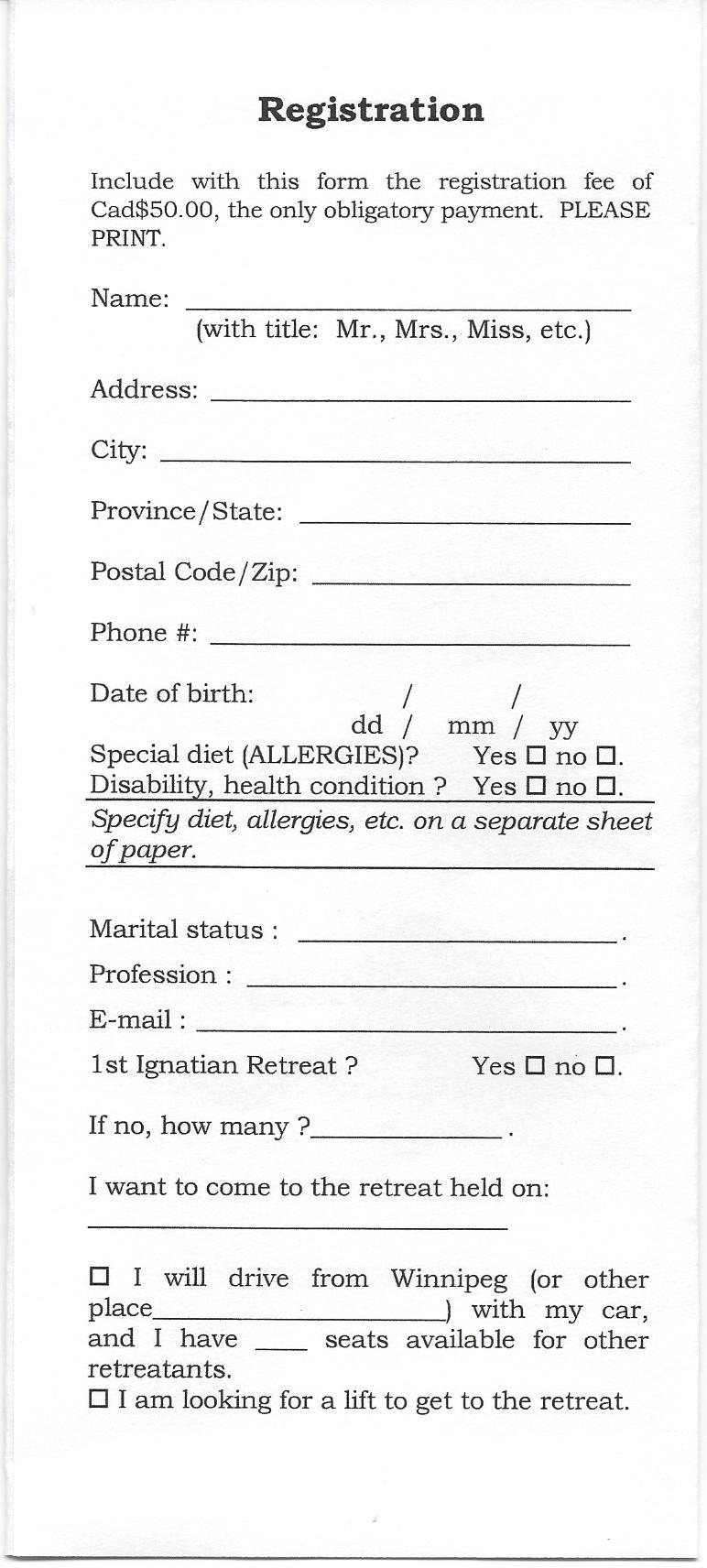 For more detailed information on the retreat in Warroad, MN contact: St. Raphael's Priory, 478 McKenzie St., Winnipeg, MB, R2W 5B9.  Telephone: 1-204-589-4524.  E-mail is: retreatswpg@shaw.ca
For more detailed information on the retreats at St. Césaire, QC contact: St. Joseph Centre, 1395 Notre-Dame, St. Césaire, QC, JOL 1T0.  Telephone: 1-450-390-1323.  E-mail is: j.belisle@fsspx.email
#St. Ignatius#Retreats#Spiritual Exercises