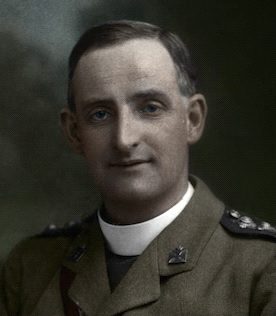 FR WILLIAM DOYLE, SJ – MILITARY CHAPLAIN IN WWI
This year marks the centennial year of Fr. William Doyle's death. We take a moment to reflect on his life and bring awareness to his cause for sainthood.
By: Mrs. Drury
Fr Doyle's Childhood
William Joseph Gabriel Doyle was born in Dalkey, a suburb of Dublin, in Ireland on March 3rd, 1873.  He was the youngest of 7 children, 4 boys and 3 girls, out of which 2 boys became Jesuits, another died a few days before his priestly ordination, and one of the 3 girls became a Sister of Mercy; 4 vocations out of 7 children.  His Father was an official in the High Court of Justice in Ireland. 
Thoughts on the Priesthood
It had long been an open secret in the family that Willie would be a Priest. He himself had never had any doubt or hesitation.  He was a weekly communicant and had great devotion to Our Lady and always went to her altar when he paid a visit to the church. 
He was initially drawn to the secular Priesthood and shunned the idea of becoming a Religious.  However, he accepted a copy of St Alphonsus Liguori's work on the Religious State and promised to read it and to think it over.  Obviously his thoughts on the matter changed and he did decide on the religious life
When halfway through is second year's novitiate Willie's health began to give anxiety to his superiors, and a complete nervous breakdown following a fire at the College led to his being sent home for some months.
Willie Doyle was ordained Priest on 28th July 1907.  Shortly after the ceremony, he wrote again to the sister to whom he owed so much:
"I know that you will be glad to receive a few lines from the hands which a few hours ago have been consecrated with the holy oil. Thank God a thousand, thousand times, I can say at long last, I am a Priest, even though I be so unworthy of all that holy name implies".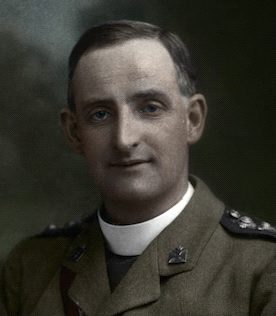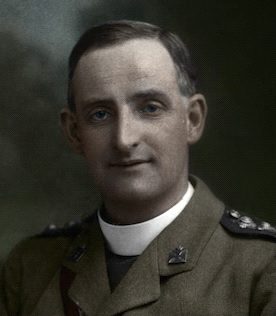 Thoughts on Martyrdom
Willie Doyle had a wonderful sense of humour and all who knew him commented on it. However, there was a hidden life of interior earnestness and devotion.  A few notes survive to illustrate the inner life of the novice and this speaks of Willie's wish to die a Martyr. 
A note to the Blessed Virgin Mary.
"Darling Mother Mary, in preparation for the glorious martyrdom which I feel assured thou art going to obtain for me, I, thy most unworthy child, on this first day of thy month, solemnly commence my life of slow martyrdom by earnest hard work and constant self-denial. With my blood, I promise thee to keep this resolution, do thou, sweet Mother, assist me and obtain for me the one favour I wish and long for:   To die a Jesuit Martyr.  May God's will, not mine, be done!  Amen".  (These words were written in his own blood)
Teaching Years at the Boys' College
He was sent to Clongowes Wood College and spent his first year teaching and five as Prefect. He was a very able teacher and also possessed many qualities which made him a good Prefect. 
Mission Work and Retreats
In the first year of his ministry as a Priest, Fr Doyle was placed on the teaching staff of Belvedere College. However, his heart was clearly in the retreats which he gave during the vacations and in occasional missionary work which came his way.    He loved to hunt out the most hardened cases and neglected sinners and to bring them back with him to the church for confession.  However, he never puts any of this success down to his own abilities – only to the grace of God.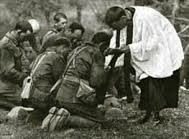 Retreats for the Workers
He was a renowned spiritual director and retreat giver, and saw the importance of retreats for laity, a position that not all Priests agreed with at the time. He writes:  "For some time back I have been studying the question of retreats for workmen. 
Vocations
Fr Doyle did everything he could to promote vocations in men for the Priesthood and women for the religious life. His booklet on Vocations will give a clear and wonderful insight into this.  (A copy of this can be found on his website:  www.fatherdoyle.com)
Fr Doyle's Spirituality and Mortifications
Fr Doyle led a very mortified life. He felt a special call to continual voluntary mortification. 
He was always striving to bear little sufferings and physical discomforts without seeking relief.  He tried to imagine that his hands were nailed to the cross with Jesus.  He did not have sugar in tea, butter on bread nor salt in food.  He felt Jesus was asking him to live a life of continual Martyrdom. 
The Great Adventure – The War
In a letter to his family he states: "What I am going to tell you now may pain you.  I have volunteered for the Front as Military Chaplain, though perhaps I may never be sent.  What decided me was the thought that if I get killed I shall die a Martyr of Charity and so the longing of my heart will be gratified.  I realize that my life may be very short and that I must do all I can for Jesus now.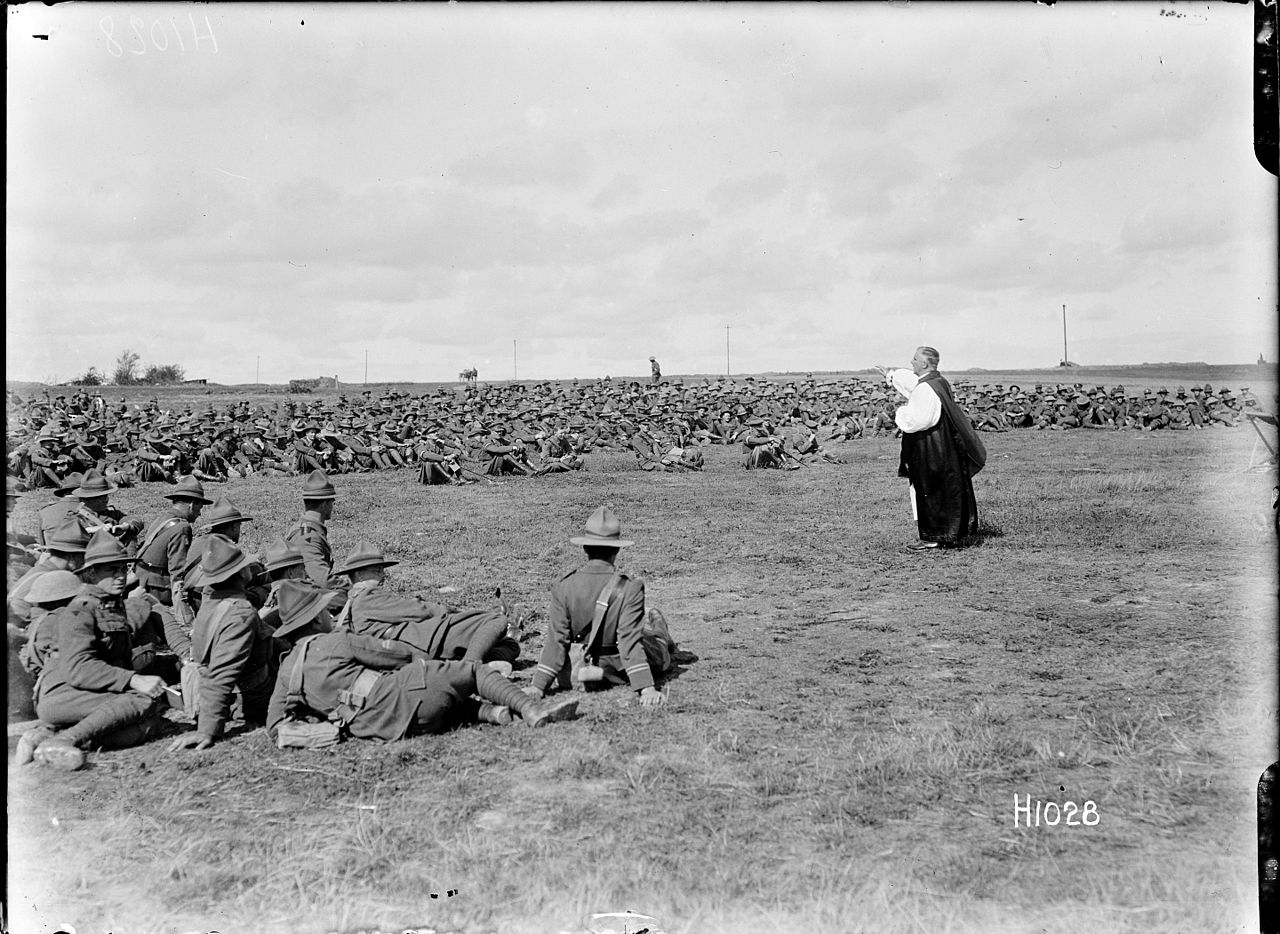 An account of the Somme.
I have been through the most terrible experience of my whole life; a time of such awful horror that I believe if God had not helped me powerfully with His grace, I could never have endured it. As you can imagine, I am pretty worn out and exhausted, rather shaken by the terrific strain of those days and nights without any real sleep or repose, with nerves tingling, ever on the jump, like the rest of us. 
"A sad morning as casualties were heavy and many men came in dreadfully wounded. One man was the bravest I ever met. He was in dreadful agony, for both legs had been blown off at the knee but never a complaint fell from his lips, even while they dressed his wounds, and he tried to make light of his injuries. Thank God, Father, he said, I am able to stick it out to the end. The Extreme Unction, as I have noticed time and again, eased his bodily pain. I am much better now and easier, God bless you, he said, as I left him to attend a dying man. He opened his eyes as I knelt beside him: Ah! Fr. Doyle, Fr. Doyle, he whispered faintly, and then motioned me to bend lower as if he had some message to give. As I did so, he put his two arms round my neck and kissed me. It was all the poor fellow could do to show his gratitude that he had not been left to die alone and that he would have the consolation of receiving the Last Sacraments before he went to God. Sitting a little way off I saw a hideous bleeding object, a man with his face smashed by a shell, with one if not both eyes torn out. He raised his head as I spoke. Is that the priest? Thank God, I am all right now. I took his blood-covered hands in mine as I searched his face for some whole spot on which to anoint him. I think I know better now why Pilate said of Jesus, "Behold the Man" when he showed our Lord to the people after His scourging.
The Somme and the MC
Fr Doyle had asked God that he might not receive any decorations and made this a personal sacrifice. However, he was awarded the Military Cross for his bravery at the Somme.  Although he disliked the distinction, he was glad that it gave great pleasure to his Father.  "They have given me the MC, but His Crosses are far more welcome".
Having fulfilled his priestly duties in an outstanding fashion for almost two years, he was killed in the Battle of Ypres on August 16, 1917,"having run all day hither and thither over the battlefield like an angel of mercy." This good shepherd truly gave his life for his sheep.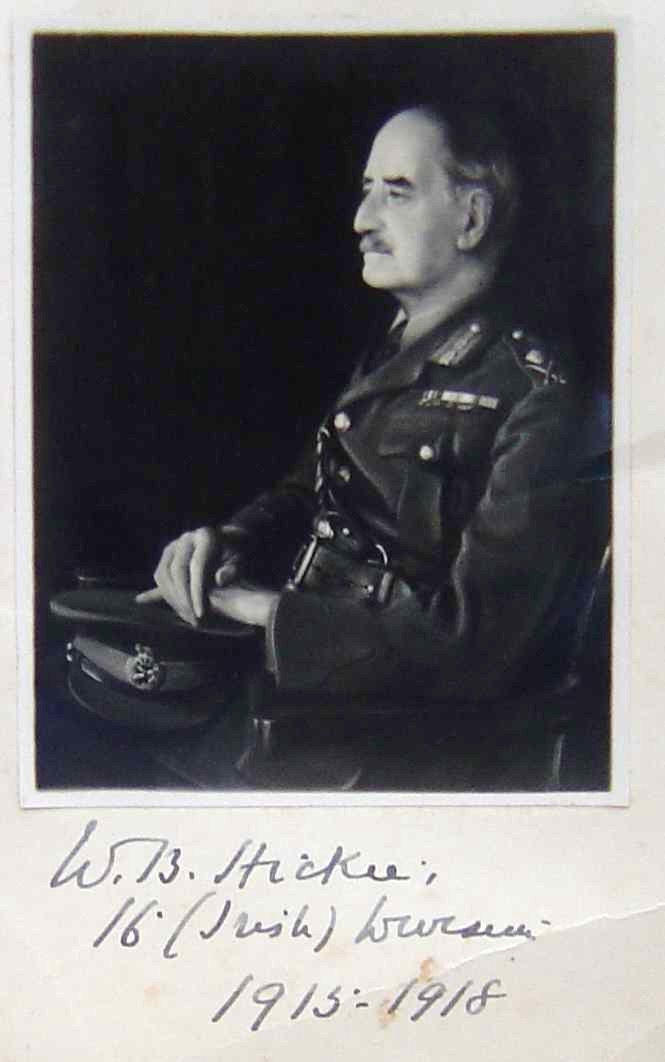 GENERAL HICKIE WRITING TO A FRIEND ON 18th NOVEMBER. 1917.
"Fr. Doyle was one of the best priests I have ever met, and one of the bravest men who have fought or worked out here. He did his duty, and more than his duty, most nobly, and has left a memory and a name behind him that will never be forgotten. On the day of his death, 16th August, he had worked in the front line, and even in front of that line, and appeared to know no fatigue, he never knew fear. He was killed by a shell towards the close of the day, and was buried on the Frezenberg Ridge. . . . He was recommended for the Victoria Cross by his Commanding Officer, by his Brigadier, and by myself. Superior Authority, however, has not granted it, and as no other posthumous reward is given, his name will, I believe, be mentioned in the Commander-in- Chief's Despatch. . . . I can say without boasting that this is a Division of brave men ; and even among these, Fr. Doyle stood out".
This is the official website for Fr Doyle: For more information on Father Doyle
BOOKS ON FR DOYLE
Fr William Doyle, SJ by Prof Alfred O'Rahilly (Available on Amazon)   HERE
Worshipper & Worshipped by Carole Hope (Available on Amazon)   HERE     In the UK
To Raise the Fallen a new book by Patrick Kenny. (Veritas Publications)   HERE
TO PETITION FOR THE 'CAUSE' OF FR DOYLE TO BE OPENED – CONTACT:
The Vice-Postulator of the Jesuits.
Fr Conor Harper, SJ, Community, Milltown Park, Sandford Road, Dublin DO6