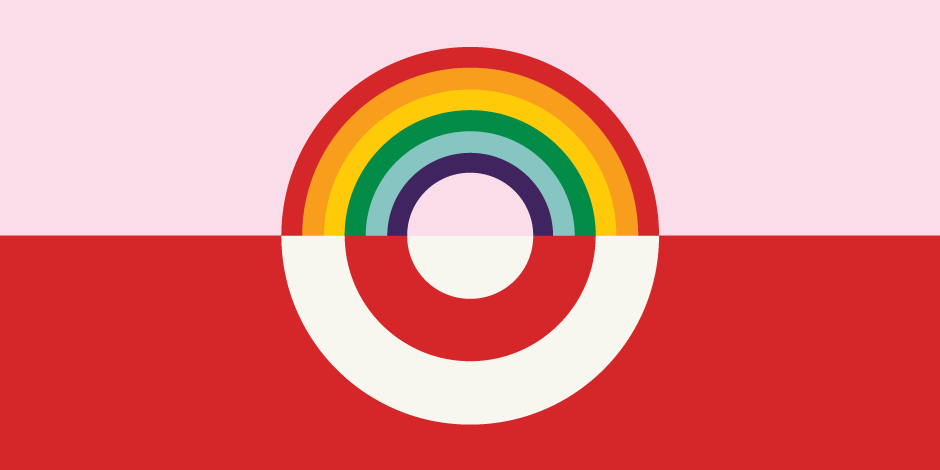 Target, as you may know, has decided to allow men to use women's bathrooms. 1.1 million people have pledged to boycott the store for this change in policy. One of those people is Steve Skojec from One Peter Five. Steve's written about his own Target experience. Read it here. It turns out that Target's stock price has taken quite a dive, with some claiming the company lost over $2.5 billion dollars. Of course, this will likely bounce back in no time. Rod Dreher from The American Conservative writes, "This country is losing its mind. When are parents going to stand up to this madness?" Couldn't agree more, Rod
Police in Italy have arrested six Islamic State terrorists. Apparently, the men were hatching a plan that involved attacking the Vatican. Welcome to the new normal, folks. Thanks to the proponents of multiculturalism, Europe is being over-run with militant followers of Mohammed, and, according to some, Christians will be outnumbered by Muslims on the continent in due time. This will not end well. For an honest assessment of what's really going on in Europe, read this interview with Bp. Athanasius Schneider.
The Sistine Chapel has been treated like a prostitute by the Vatican in recent years. In the past, companies like Porsche rented out the Chapel for corporate events. Now comes word that David Evans, the guitarist for the Irish band U2, performed a rock concert in the Chapel. The concert was a sort of "treat" for those who spoke at this past weekend's Regenerative Medicine Conference at the Vatican. Joe Biden, by the way, was in attendance. What a shameful thing. I think I'm nauseous. Mt 24:15 "When therefore you shall see the abomination of desolation, which was spoken of by Daniel the prophet, standing in the holy place: he that readeth let him understand."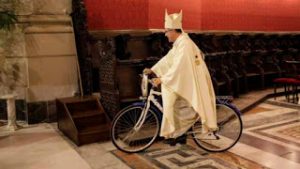 Speaking of desecrating holy places, the new Archbishop of Palermo hopped on a bicycle and took a ride through the presbyterium of his Cathedral. In full regalia. Unbelievable.
Michael Brendan Dougherty over at The Week has a great essay defending the concept of "America First" – Donald Trump's foreign policy. In the column, Dougherty thoughtfully corrects those who claim "America First" is rooted in bigotry and hatred. However, for some reason, there is no mention in the essay of the Anti-Defamation League, the Jewish group that has been spearheading the effort to label Trump's views as anti-Semitic.