Father Peter Scott is looking for help and support. 
 St. John The Baptist Catholic School, which we have spoken about a couple of months back, has prepared a calendar to help raise funds for their mission.  By purchasing this calendar you are helping to support a Traditional Catholic Education for children in South Africa.  Please read further for more instruction on how you can purchase your calendar.
St. JOHN THE BAPTIST CATHOLIC SCHOOL,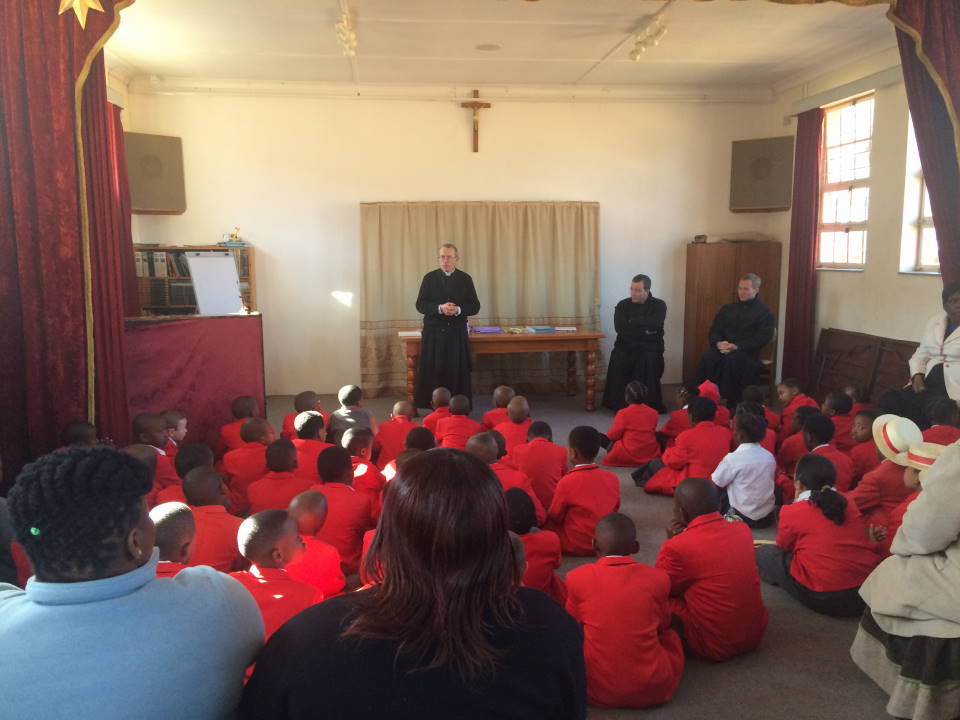 ROODEPORT, SOUTH AFRICA
PROUDLY PRESENTS ITS 2016 LITURGICAL CALENDAR
THIS CALENDAR HAS BEEN PREPARED AS A FUNDRAISER TO SUPPORT ST. JOHN THE BAPTIST CATHOLIC SCHOOL, GIVING A TRADITIONAL CATHOLIC EDUCATION TO SOUTH AFRICAN CHILDREN IN THE JOHANNESBURG AREA.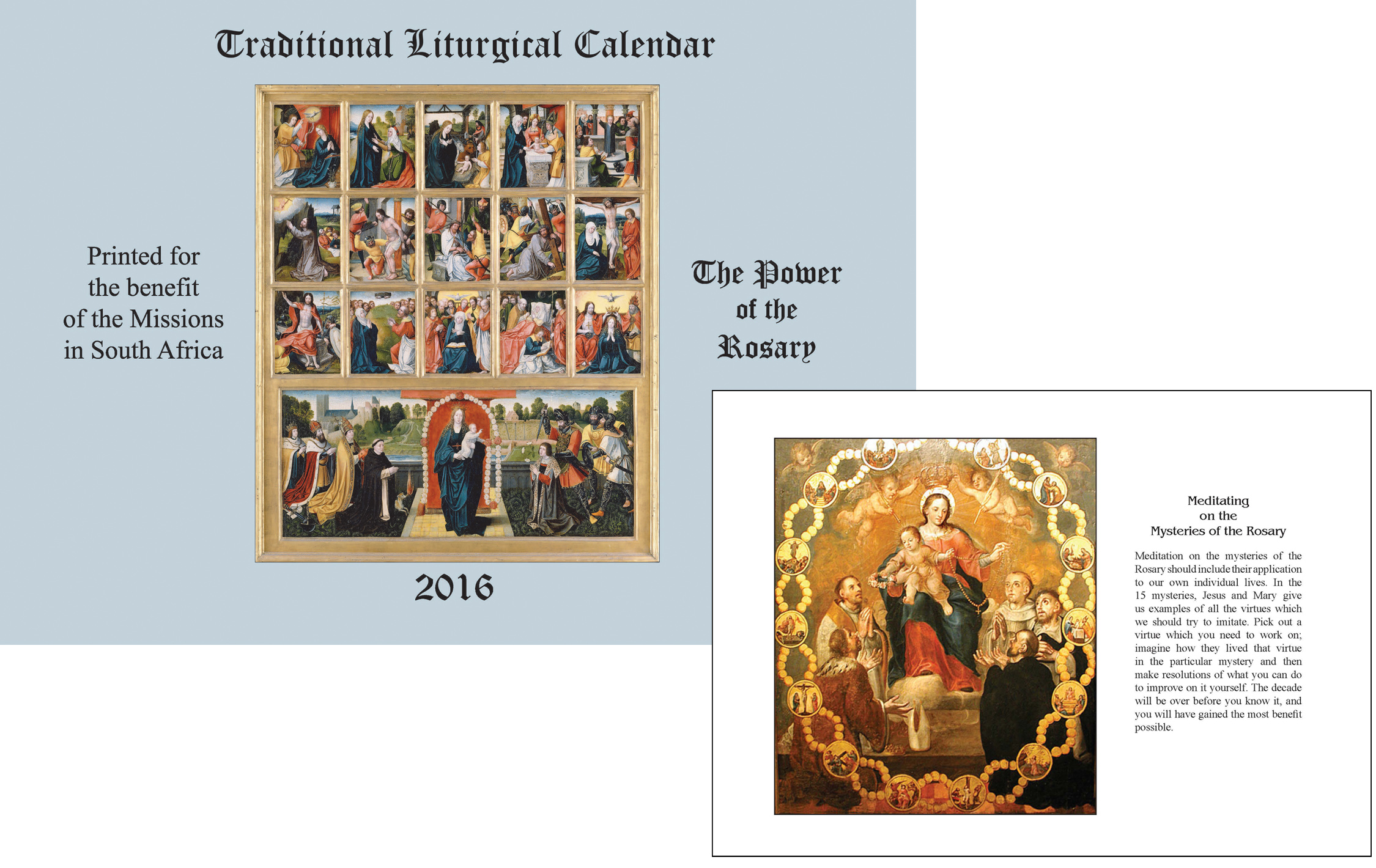 The calendar gives complete liturgical information on every day of the year, following the 1960 rubrics, that are used in all the churches of the Society of Saint Pius X and other traditional communities. The write-ups and illustrations focus on the Rosary and will help you to grow in devotion to the rosary as the year goes by. Note the chapel list appendix added this year, which includes the Society`s English speaking chapels in the US, Canada, Australia and NZ, as well as Africa. Orders can be made through olsorrows@mweb.co.za . 
The calendars are available for R 80 or $15 each includes postage and handling, discounts of 20% for orders of quantities more than ten. In the US, they can be ordered from Mr. Richard Peters. You can make the checks out to Mr. Peters and send to P.O. Box 66, St. Mary`s KS 66536, canucksten@gmail.com. 
In Australia they can be ordered from Fr. Elias in Tynong or Fr. Delsorte in Rockdale; and in New Zealand from Fr. Cranshaw in Wanganui.