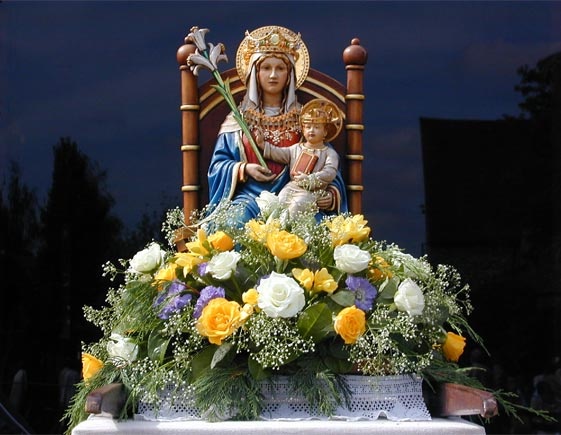 PRAYER REQUEST
Please be generous in your prayers for the following situation:  We DESPERATELY need people to pray the Rosary for the Referendum to vote 'LEAVE' the EU (European Union) in the UK (United Kingdom). Can you please help? We also need Rosaries for this fair isle, called THE DOWRY OF MARY to return to its Catholic Faith? Please pray for England. There is also a 'Prayer for England' which you can look up. This is not a Catholic country and few pray. We are in desperate need of a few good souls to join us in this endeavor.  Time is very short. The vote is June 23rd, 2016. Thank you all for your help!!
Here is a prayer you can say:
PRAYER FOR THE UNITED KINGDOM TO LEAVE THE EU
We pray to you Heavenly Father and Holy Spirit through the intercession of your beloved Son Jesus Christ, to deliver us from the European Union.  By the light of the Holy Spirit, may people be guided to vote wisely freeing us from the grip of this Godless entity who refuses to recognize you.  The unelected leaders of the EU expose us to the dangers of Cultural Marxism and now, also, to the terrible dangers of Islam with mass immigration. 
We offer our heartfelt sorrow for our own sins and those of the nation and beg your forgiveness; particularly for the 'rivers of blood' flowing from the Abortion Clinics. We offer most ardent thanks for your many graces and mercies spiritual and temporal. 
We promise to do all in our power to promote devotion to Christ and encourage others to follow Him and keep His Commandments for the time to come.  This prayer is made through Our Lord Jesus Christ and Our Lady of Walsingham.  Amen
My Jesus, Mercy
A link to: Walsingham National Shrine