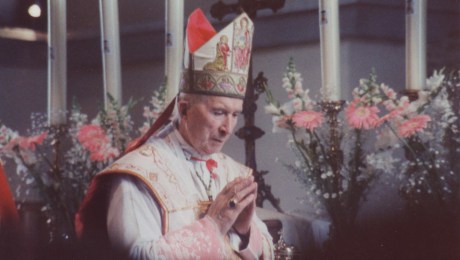 PRAYER REQUEST
Please be generous in your prayers for the following person and say this prayer for him: Please pray for a dear friend who is gravely ill.
Prayer for the Miraculous Cure of
JEROME PATRICK WERICK
on behalf of ARCHBISHOP MARCEL LEFEBVRE
O JESUS, Eternal High Priest, Who
deigned to elevate Thy faithful servant
Marcel Lefebvre to the Episcopal dignity
and to grant him the grace of being a
fearless defender of the Holy Mass, of
the Catholic Priesthood, of Thy Holy
Church, and of the Holy See, of Being a
courageous apostle of Thy Kingdom on
earth, of being a devoted servant of Thy
Holy Mother, and of being a shining example
of charity, of humility, and of all virtues;
bestow upon us now, by his merits,
we beseech Thee, the grace of
healing JEROME PATRICK WERICK,
so that, assured of his powerful intercession
to Thee, we may one day see him elevated
to the glory of the altar. Amen.