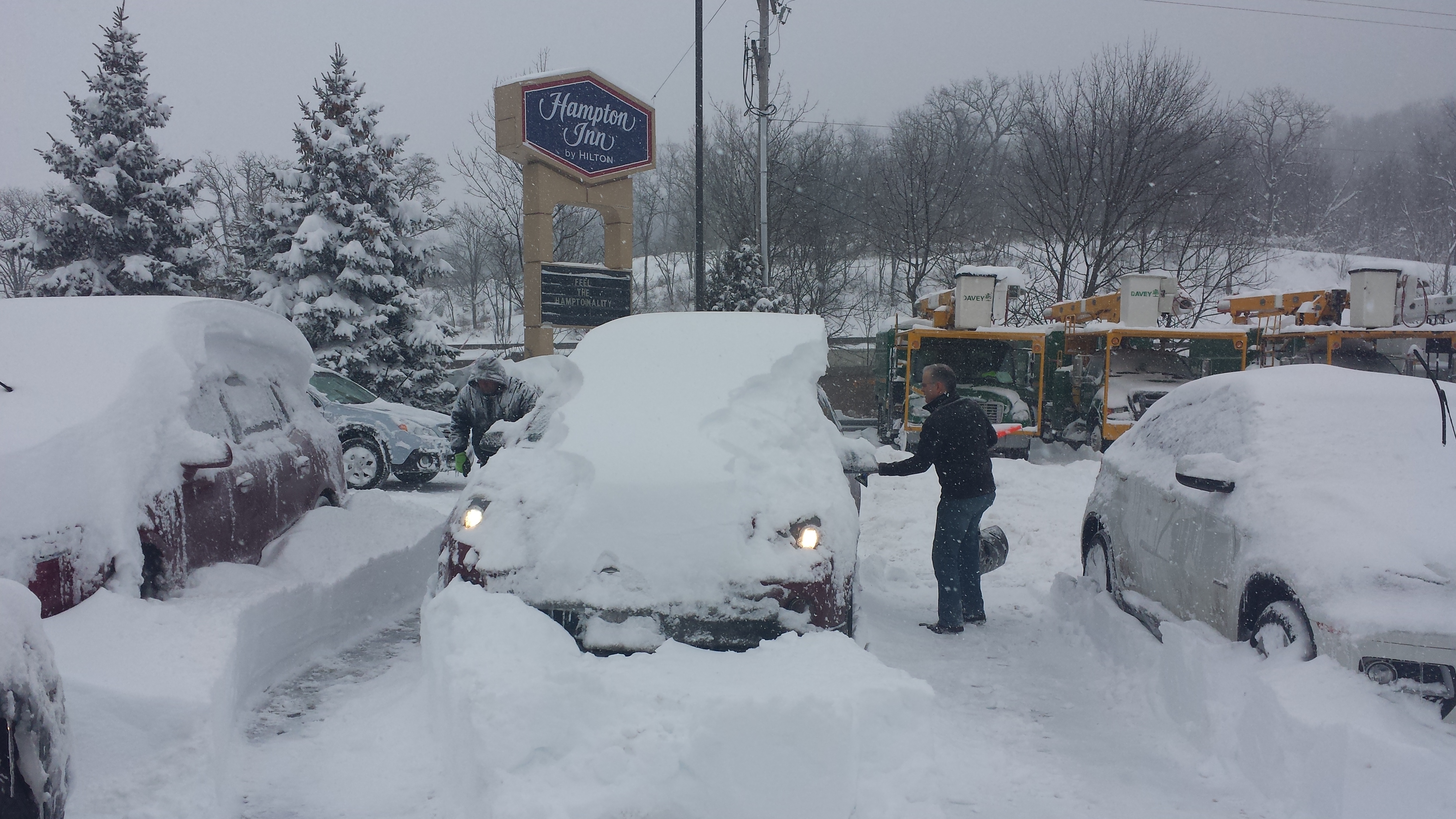 January 21st, 2016 at 4am was the start of our journey towards March for Life in Washington DC. 
Our news guy, Stephen Kokx, for Magnificat Media was headed in the same direction only on a bus with a whole bunch of SSPX faithful.  On our way there we were informed that Washington DC was going to get a snow storm of historic proportions!  As the word hit our ears we laughed together and said, "It figures"!  "That's our life", we said to each other.  It seems we're always surrounded by unusual events. "But", we said to each other, "we can handle this! We're from Wisconsin!"  Onward we go!!  March for Life was amazing even in the midst of a historic snow storm.  Hundreds of people still came out for the march to bring awareness of the sanctity of life!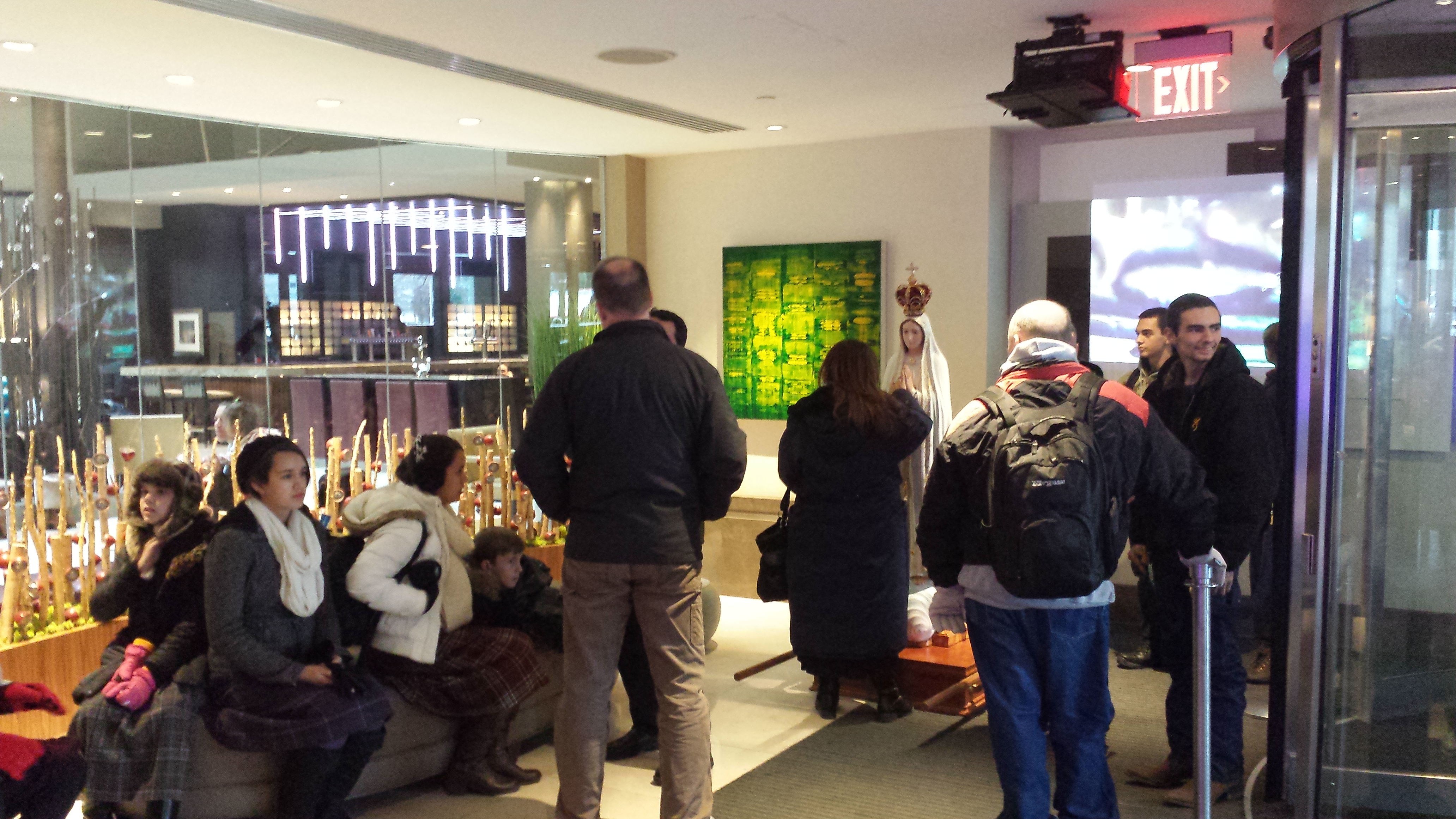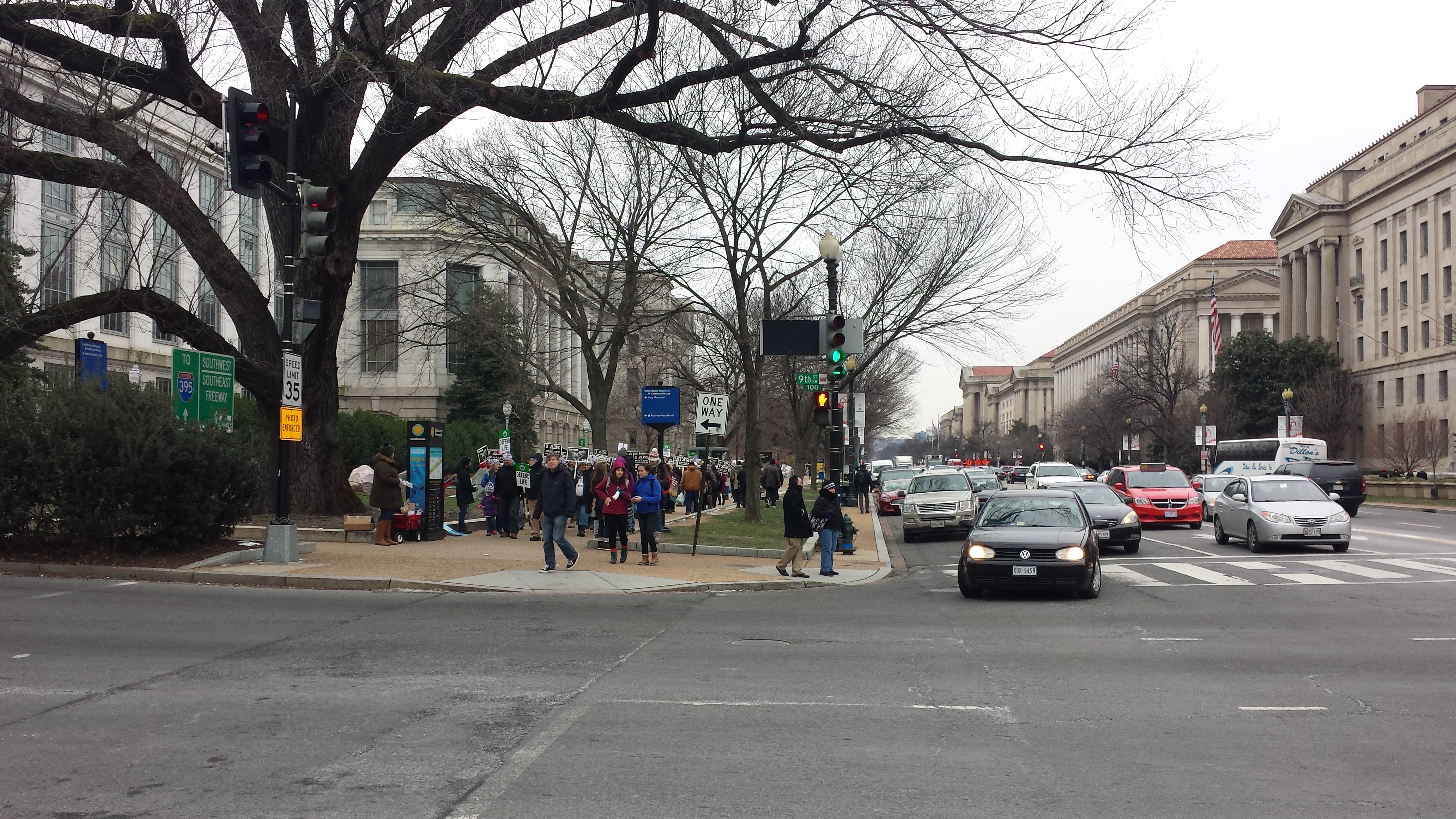 While we were there we had several questions as to why Washington DC always shuts down with a minimal amount of snow.  An acquaintance of ours, Jim Sedlek, from the American Life League informed us that since it's fairly warm there the snow they do get melts shortly after it falls.  He said that Washington DC has not had a big storm like this in 5-6 years.  Even though the city has blow trucks they don't invest in the equipment because they don't get big storms like this very often.  Makes total sense to us.  In this same conversation, Jim told us that if wanted to get out of Washington DC that night we had an hour and then he said, "you might as well stay".  We thanked him for his advice and decided to pack up quickly and get out!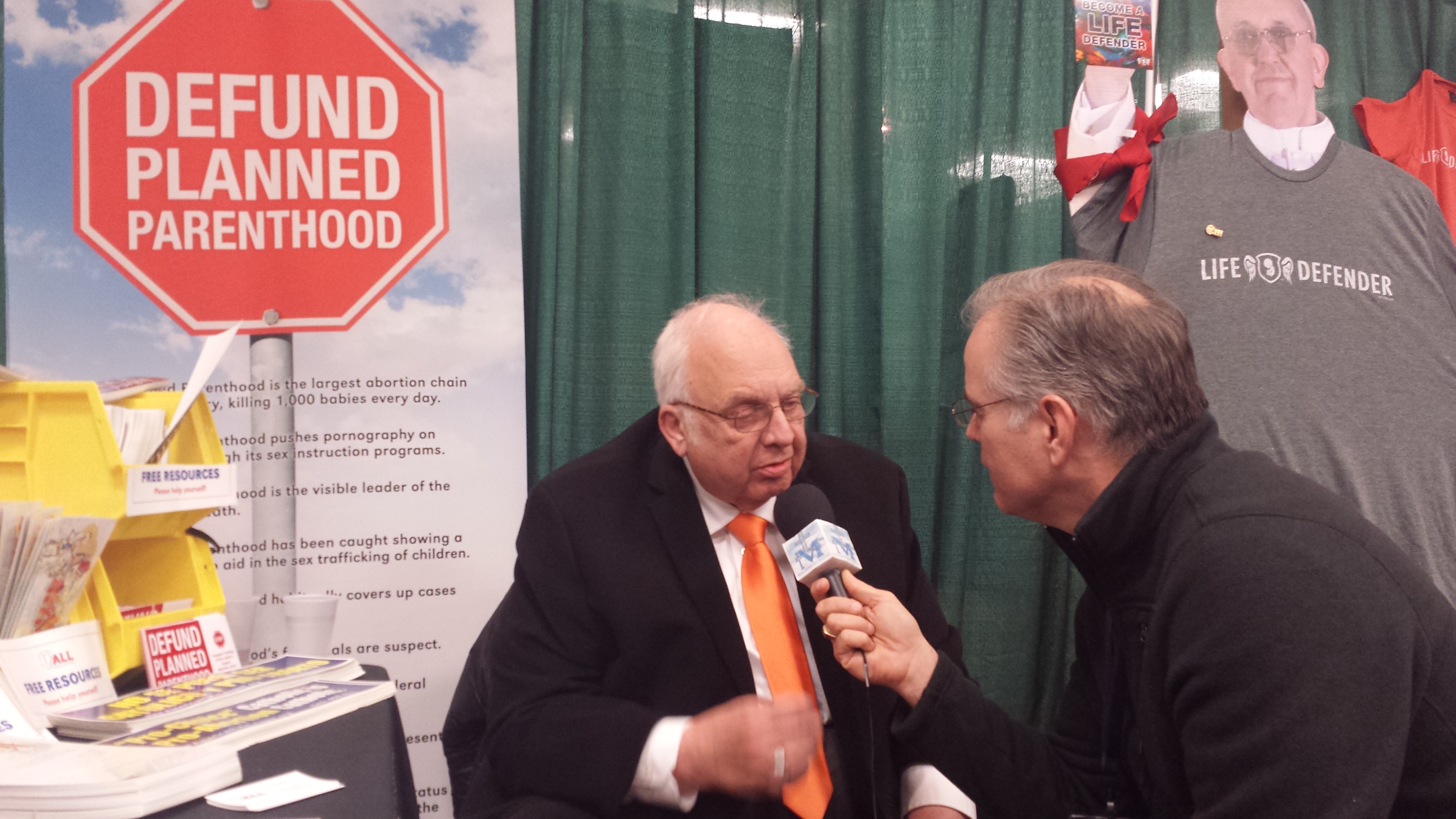 We made it out and so did Stephen, our news guy.  The bus that Stephen was in was actually ahead of us until Breezewood, PA.  There the bus took a break to eat and it was at this point we were now ahead of Stephen.  It wasn't too shortly after this turn onto the PA Turnpike that we ended up completely stopped!  We were there for over an hour and a half.  Stephen and I texted each other keeping each other informed as to what was happening. Later,as the cars started moving, half a mile down the road, we pasted the semi truck that flipped over the guard rail and hanging by it's back wheels.  It was at this point our car started slipping and sliding with no control!  It was nerve racking to say the least! We decided to take the first exit which was at Bedford, PA.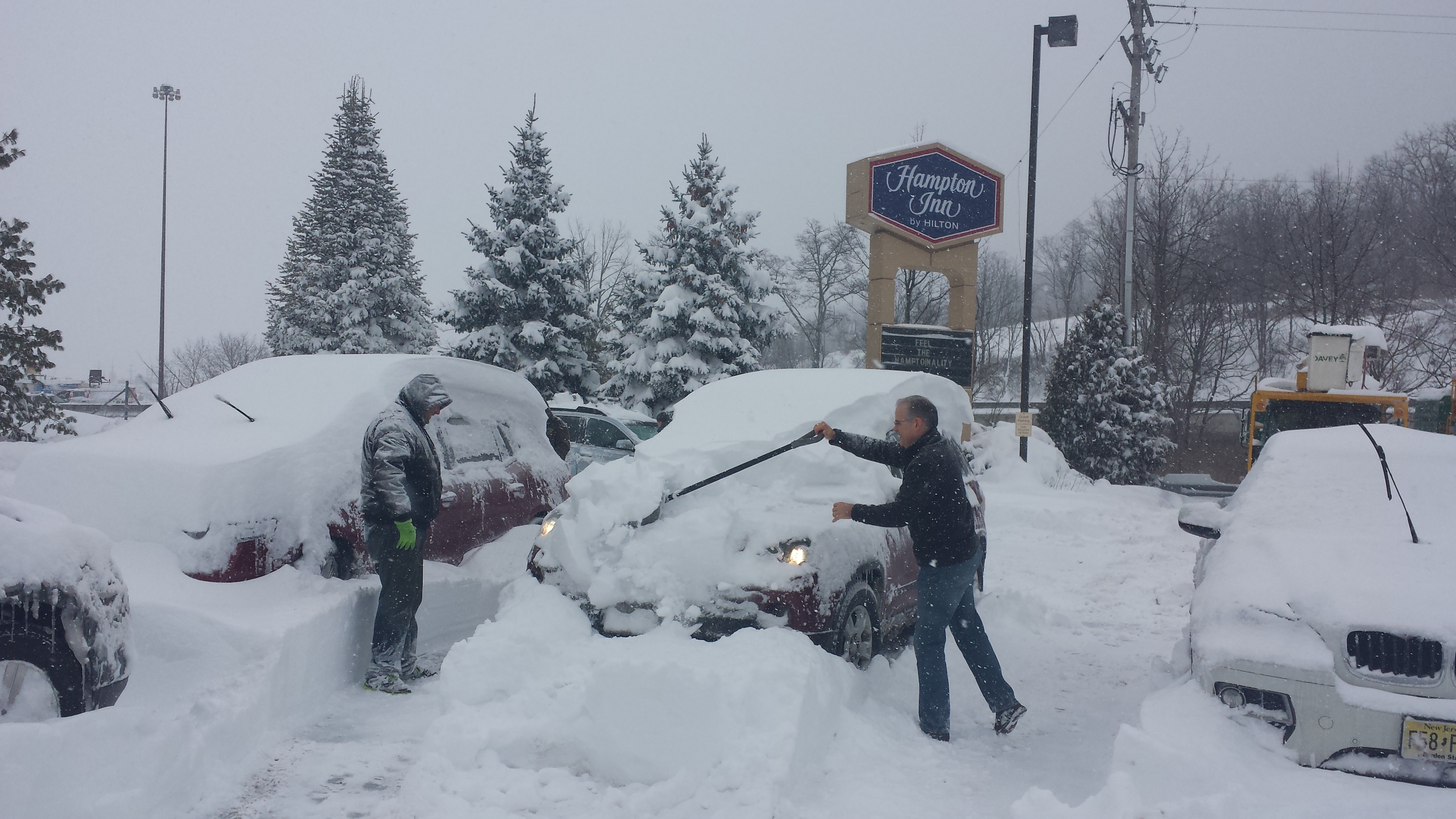 That was THE best decision we made!  We pulled in to the first hotel off the exit ramp and hunkered down for the night.  In the meantime, our news guy, Stephen, was on the bus with the other SSPX faithful and they decided to forge ahead!  "Whoa", we said.  "We don't know about that one!"  We thought, "May God be with you"!  Stephen and I kept in touch.  By 10:00pm Stephen and the other faithful were stuck on the bus out there on that turnpike that shows no favoritism to anyone!  I kept him informed as to what announcements were saying though text.  By 11:00pm they were still stranded and at 11:10pm I offered up my rosary for Stephen and all those stranded out on the turnpike in storm Jonas.  At 11:52pm I asked how he was doing but no response.  I told Mike, "I'm nervous.  I haven't heard from Stephen yet".  He told me, like a logical, level headed husband, "he is probably sleeping".  I said, "makes sense".  I kept my phone on just in case he got ahold of me and by 2:15am he told me that he was still stranded!  "Oh my", I thought!  There was nothing we could do but pray and inform him of what we knew.  At 12pm, Saturday afternoon, he was still stranded.  By 2:50pm he as eating at a rest stop.  Thanks be to God!  What an opportunity that Stephen, the SSPX faithful, and all the people stranded out on the Pennsylvania Turnpike, had to offer up all their crosses.  What a huge cross to bear, to be stranded on a turnpike in the middle of mountains with no food, no water, and no comforts.  May we all one day handle our crosses with dignity and the full purpose of resolve that God in His infinite wisdom will provide.
Through it all we have to remind ourselves that all of this was divine providence.  The storm. The places that each one of us ended up at.  Where ever we were, that's where we were suppose to be!  For our situation, God provided us with food, shelter, and gas. All of our needs were taken care of in the midst of a historical storm.  Thank you God!
For those of you that would like to know updates about the Pennsylvania Turnpike click this link: PTC Travel Conditions Map
To see a little parody on the whole situation taken from a viral weather report from Teresa Mannion, an Irish weather reporter, click this link: Magnificat Media YouTube Snow Video