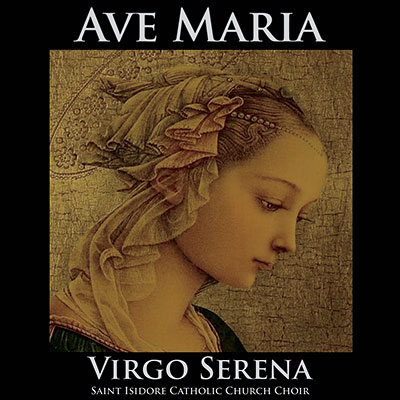 For the vocalized verses of the Mass Ordinary, that part of the Mass which is the same every day, history informs us that there are six rhythmic modes that make up its substance.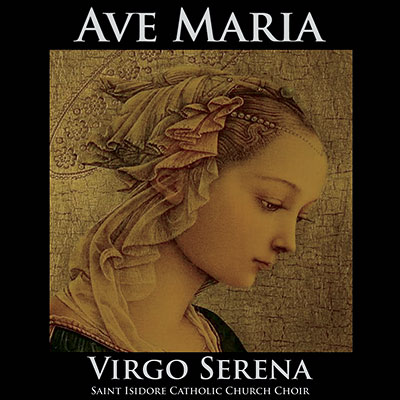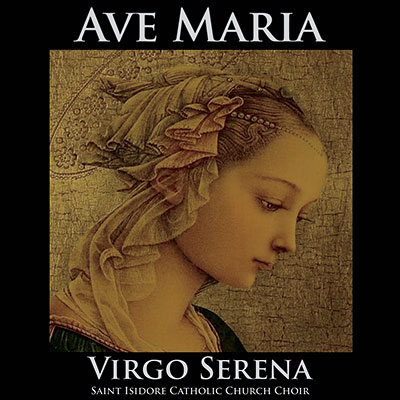 The force and energy to move the vocal cords through chant in Mass was supported by Pope St. Gregory the Great (590 – 604).  The only exception, the Kyrie.  This was sung in Latin.  By the time the latter part of the medieval period came along, Gregorian chant had reached its peak.  It was during this time, the 13th century, that one of the most beautiful pieces of Gregorian music was written, the Dies Irae.  This evocative piece is still chanted in funeral high Masses.
During the Middle Ages which covered about 1,000 years, from 500 to 1500, some composers started to feel contempt for the single-line chant and so added another melodic line called counterpoint. It's the relationship between voices that are interdependent harmonically yet independent in rhythm and contour.  Some people say that Shostokovich, Hindemith, and Mozart were composers with the most gift for counterpart.
Since as far back as we can recall it has been man's innate behavior to raise his voice in praise, honor, and petition to a higher power.  The progression of music was maturing nicely until the "Age of Enlightenment".  Pope Pius the X predicted the results of this "Age of Enlightenment" when he warned us in his encyclical Pascendi Dominus Gregis ("On the Doctrines of the Modernists" 1907) of the errors and effects on society of this new way of thinking.  We see the results today of this man-centered philosophy with the loss of our universal Church language.
This alluring CD, Ave Maria Virgo Serena, helps us to mark the different Feasts, Seasons, and Holy Days of the liturgical year in an impressively beautiful way!  There are peaceful carols to celebrate the Birth of Christ, somber music in Lent as we contemplate the sufferings of Our Savior, and joyous, exuberant songs for Easter and Paschaltide.  Chant is present throughout the entire year with its sublimely beautiful and simple melodies.
This album is a two-disc collection of Saint Isidore Catholic Church Choir's favorite hymns, motets, carols, and chants.  Some examples of Christmas Songs and Chants are: Carol of the Bells; Good King Wenceslas; Coventry Carol; Resonet In Laudibus.  Some examples of Sacred Hymns, Motets, & Chants are: Vexilla Regis; O Sacrum Convivium; Ave Verum (Chant); O Vos Omnes.  All proceeds from the sale of this album will be donated to Saint Isidore Catholic Church in Watkins, CO
It is their hope that the listener is inspired to raise their mind and heart to God, which is the ultimate purpose of sacred music.
To buy Ave Maria, Virgo Serena now click on this link:  St. Isidore Catholic Church – Store
To hear about their journey in making this album listen to Magnificat Radio at www.magnificatmedia.com  at 6am, 7am, 3pm, and 4pm, CST, USA ~ Living Our Catholic Faith.