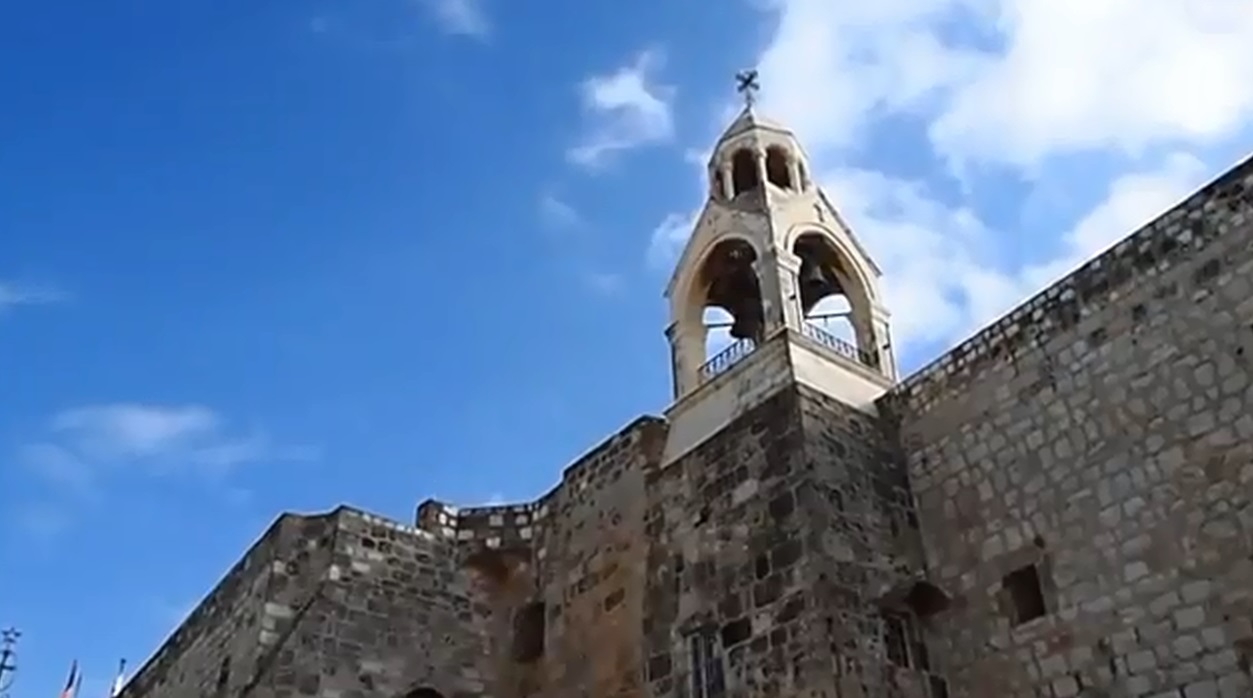 Wouldn't it be lovely to spend Christmas Eve and Christmas Day in Bethlehem visiting the very spots our Lord was more than 2,000 years ago? 
To see the actual place where Jesus was born, the Shepherd's Field, the Inn of the Good Samaritan, the Mount of Olives, I could go on.
About 2 Kilometers to the East of Bethlehem is a village called Beit Sahour.  It's one of the most sacred places of Christians today, the Shepherd's Field.  This is the place where the angel of the Lord visited the shepherds and announced to them the coming of the Lord.  In this exact place you will find a Roman Catholic Shepherd's Field and a Greek Orthodox Shepherd's Field.  The Roman Catholic site has a Franciscan chapel that looks like a shepherd's tent while the Greek Orthodox site has a 5th century church built over a cave.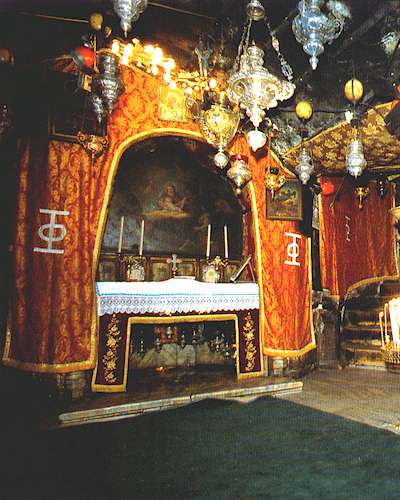 Archaeological evidence has proved that the church in the underground cave dates back to the Early Byzantine period and that it is the earliest Christian structure built on this site.  More excavating was done and there were more remains found of three different churches of the 5th, 6th, and 7th centuries.  Now there are five churches on this holy site.  One, The Natural Cave Church which dates to the 2nd half of the 4th century, two; The Cave Church, dating to the 5th century, three; The Roof Chapel, which also dated to the 5th century, four; The Basilica, which dates to the 6th century, and five; The Monastery Church, which dates to the 7th century.
In Bethlehem, people gather from all walks of life in Mangers Square to hear and be a part of the Midnight Mass.  To join in the Christmas Eve Mass and celebrate in the very place Our Lord was born must be an extremely moving experience.  This particular event,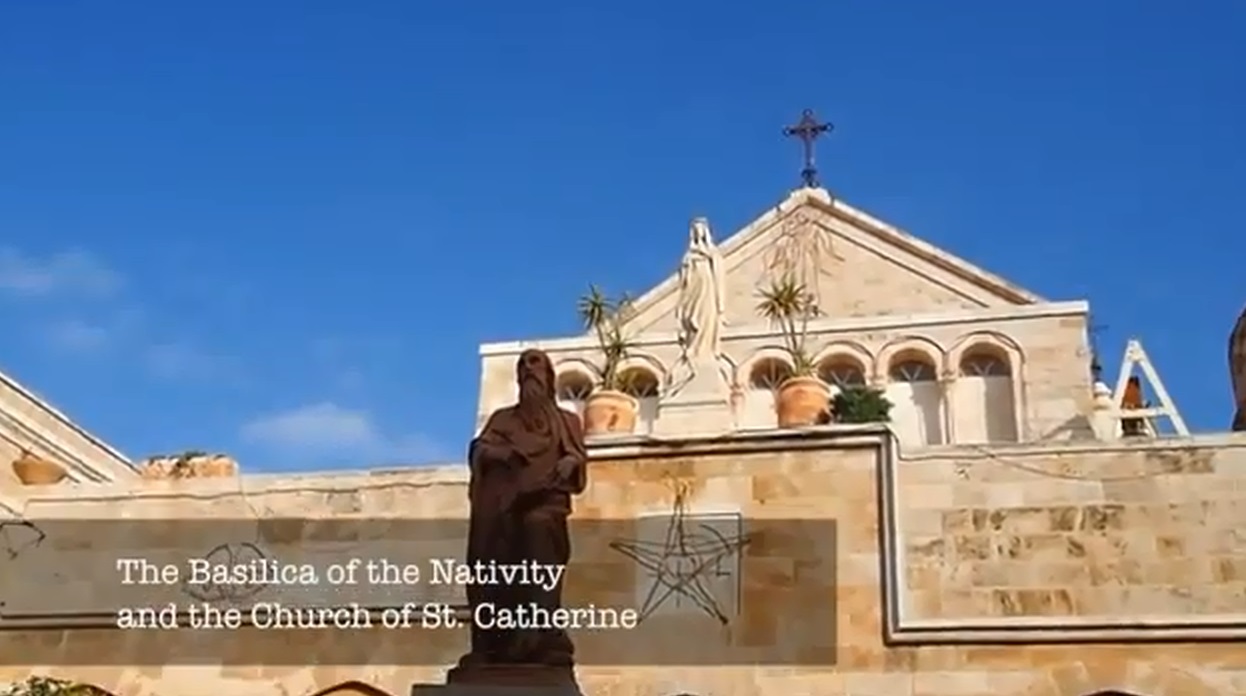 Midnight Mass at Bethlehem, takes place in 1967 in Mangers Square at St. Catherine's Monastery of the Franciscan Friars, who are the Custodians of the Holy Land.  It's a LIVE recording of the Midnight Ceremony.  As reported in the October 19, 1968 issue of Billboard Magazine: Dunhill Records will release what it claims to be the first Christmas LP ever recorded in Bethlehem.  The package is "Christmas Night in Bethlehem," and was recorded during Midnight Mass at St. Catherine's Church, operated by the Franciscan Fathers.
The LP is the culmination of 10 months of negotiations between Dunhill and the church.  Augmenting the LP will be a 24-page booklet on the Mass.
The Bethlehem church where the recording was made is an international shrine, drawing worshippers from around the world to the Christmas Midnight Mass.
You can find a few copies left on Amazon, US for $89.99, on Ebay for $4.99 and several vinyl copies for $3.99.  I do not know if it comes with the 24-page booklet on the Mass.