First of all what is a pilgrimage?  It is a pilgrim's journey.  A religious journey.  Why attend one?  Everyone has their own reason but mostly it's to find a deeper connection to Our Lord, to Our Lady, and eventually to God.  How one goes about that journey is totally up to them and no pilgrimage is the same.  Each pilgrimage is unique for each individual. 

That being said where do you find these pilgrimages?  Do you make it up on your own?  You could, however you would miss out on meeting people who are of like mind to yours and sharing your journey with these people.  You would also have the headache of putting all the details together not to mention making the arrangements in different languages.
The best thing you could do is get ahold of a travel agency that handles pilgrimages.  One such agency is called Regina Pilgrimages.  Regina Pilgrimages is a premier Catholic travel

agency, family owned and operated, committed to providing customized pilgrimages for the faithful of the Society of  St. Pius X.  Don't worry, if you do not attend a Society of St. Piux X church, that's O.K. You can still go on these particular pilgrimages as long as you are accompanied by an SSPX faithful.  Their goal is to offer memorable pilgrimages fostering a deeper knowledge and appreciation of our Catholic heritage, while enjoying social fulfillment with fellow traditional Catholics and benefiting from the comfort, security, and ease of group travel.  They began their full-service travel agency in 1998 and have personally toured over 22 countries.  They offer vast expertise on Catholic heritage and treasures and now they solely organize customized pilgrimages for Catholic groups.  Their itineraries focus on venerating Our Lord Jesus Christ and His saints, so you can be sure to make the most of your pilgrimage by visiting invaluable Catholic shrines and relics.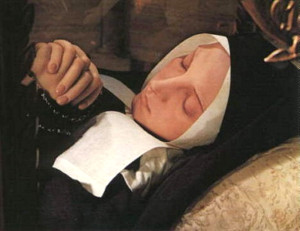 Their guides are carefully chosen experts in the Catholic saints and sites to be visited and a daily Latin Mass is celebrated by an SSPX priest and his spiritual input is provided during the trip.  This is an invaluable means of enriching one's spiritual life and of fostering a deeper understanding and love of our Faith.  In addition, a professional Tour Escort accompanies each group throughout the entire pilgrimage to provide guided transportation and sightseeing, as well as to ensure the group's complete satisfaction and enjoyment.
One particular tour we're partial to is the Militia Immaculatae Catholic Shrines of Poland & Prague.  We'll tell you why.  The year is 1917 and St. Maximilian Kolbe, a Brother at this time, was compelled to witness menacing demonstrations by the Freemasons who were in Rome celebrating their 200th anniversary.  In St. Peter's Square, marchers sang blasphemous songs and carried banners with slogans such as: "Satan will reign in the Vatican and the Pope will be his servant."  St. Maximilian Kolbe did not want to sit and do nothing.  He said, "After all, do we not have much more powerful weapons; can we not count on all of heaven, and especially on the Immaculata?  We battle these same problems today.  "The spotless Virgin, vanquisher of all heresies, will not retreat before the enemy who raises his head against Her.  When She finds faithful servants who obey Her command, She will win new victories, greater than we can ever imagine."  Our Lady wants you to consecrate yourself to the Militia Immaculata to save souls from the snares of the devil.  The Militia Immaculata calls itself a militia, a knighthood because it strives for the conversion of sinners, heretics, schismatics, and especially of Freemasons, as well as for the sanctification of all, under the protection and through the intercession of the Immaculate Virgin. 
Seriously consider consecrating yourself to the Immaculata and become her knight!  Become Her entire property so that everything you do is magnified through Our Lady.  Ask your parish priest about the Militia Immaculata or contact Fr. Stafki.  There is still time for the ceremony before you go on this trip.  "O Mary, conceived without sin, pray for us who have recourse to Thee, and for all those who do not have recourse to Thee, especially for the Masons and for all those who are commended to Thee."
One beautiful pilgrimage that you could attend is the Militia Immaculatae Catholic Shrines of Poland & Prague.  This is a 12-day Pilgrimage following in the Footsteps of St. Maximillian Kolbe.  Below are the religious highlights of this tour:

Day 1.  Monday, August 8: USA Departure
Day 2.  Tuesday, August 9: Warsaw: Basilica of St. John the Baptist
Day 3.  Wednesday, August 10: Warsaw – Niepokalanow – Gniezno – Poznan Niepokalanow: Franciscan Monastery founded by St. Maximilian Kolbe, Museum of St. Maximilian Kolbe, Gniezco: Cathedral of the Assumption
Day 4.  Thursday, August 11: Poznan: Excursion to Lichen ~ Lichen: Our Lady of Lichen, Poznan: Cathedral, Archdiocesan Museum
Day 5.  Friday, August 12: Poznan – Czestochowa – Krakow ~ Czestochowa: Jasna Gora Monastery and Black Madonna Shrine
Day 6.  Saturday, August 13: Krakow ~ Krakow: St. Stanislaus of Szczepanow, St. Hedwig, St. Hyacinth
Day 7.  Sunday, August 14: Krakow: Excursion to Auschwitz, Kalwaria Zebrzydowska, and Wieliczka Salt Mine  ~  Auschwitz: Nazi concentration camp where St. Maximilian Kolbe suffered martyrdom Kalwaria Zebrzydowska: oldest Calvary in Poland, Our Lady of Kalwaria
Day 8.  Monday, August 15: Krakow – Piekary Slaskie – Gora Sw Anny – Wroclaw  ~  Piekary Slaskie: Our Lady of Piekary, Gora Sw. Anny (St. Ann's Mountain): Church of St. Ann
Day 9.  Tuesday, August 16: Wroclaw: Excursion to Trzebnica  ~  Trzebnica: St. Hedwig of Silesia, Wroclaw: Cathedral of St. John the Baptist, Archdiocesan Museum
Day 10.  Wednesday, August 17: Wroclaw – Prague AND Day 11. Thursday, August 18: Prague  ~  Prague: Holy Infant of Prague, St. Norbert, the Loreto House, Prague's Cathedral with relics of King St. Wenceslas and St. John Nepomuk, St. George's Basilica with relics of St. Ludmilla
Day 12.  Friday, August 19: Fly back to the USA
Dates for this pilgrimage is August 8 – 19, 2016.  Due to special circumstances the deadline has been moved up to March 31st.  Due to these special circumstances a $100 discount will be subtracted from your total cost.  If you wish to go a non-refundable deposit of $250 dollars per person is due by March 31st, 2016.  The balance would be due by May 31, 2016
Other places of interest: 
Lent in the Holy Land.  Still time to get in on this one.  Dates are: February 11 – 19, 2016
Catholic Ireland.  Dates are: April 18 – 29, 2016
Youth Pilgrimage To Italy.  Dates are: May 6 – 17, 2016
Join us, Thursday, January 14, 2016 when we interview Cristina from Regina Pilgrimages on Your Morning Tradition between 6am – 8am and 3pm – 5pm, CST, USA at Magnificat Radio at www.magnificatmedia.com ~ Living Our Faith.  Click the LISTEN LIVE button. 
To find out more and for contact info. go to this link and ask for Cristina:  Regina Pilgrimages