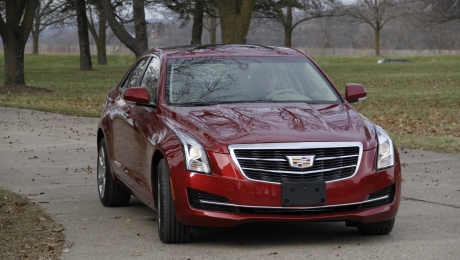 St. Thomas Aquinas Seminary is a place where young men go to receive their intellectual and spiritual formation in the hope of becoming a future priest.
The seminary is the place where a young man goes to develop the seed of a possible vocation.  While there the seminarians receive a very traditional formation in doctrine, liturgy, philosophy, theology, and Latin.  It even permeates right down to their retreats and daily schedules.  To acquire such a vocation you need the help and guidance from God.  Therefore, daily Mass, daily Rosary, meditation, Benediction, the hours of the Divine Office, weekly confession and spiritual guidance are extremely necessary to develop a strong, well rounded, spiritual priest that will first serve God well and his flock.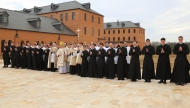 St. Thomas Aquinas Seminary is a treasure to have and they have finally moved! This new seminary holds lots of room for well needed growth of the youth that are being called for a vocation into the priesthood.  They are now at their new location, a bigger building to house the need for growth (see Lets pack up our bags and move) and they are now asking for a little help in funding their pilgrimage to Fatima this year.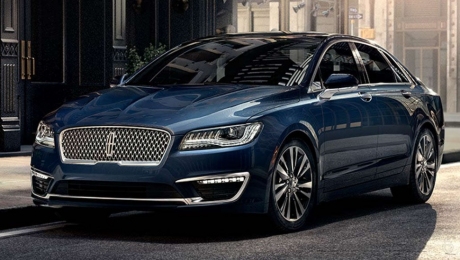 This is how you can help.  St. Thomas Aquinas Seminary is giving away a 2017 Lincoln MKZ.  This car has 245 HP 2.0L Turbocharged, Direct-Injected I-4, 6-Speed SelectShift® Automatic with paddle shifters and comes with a 4 year 50,000 mile warranty.  Tickets are $20.00 per ticket however the more you buy the more tickets you get.  For instance, if you buy 7 tickets @ $20 each, you'll receive your 7 tickets PLUS 2 extra tickets and so forth.  You can pay by credit card or check.  If you pay by credit card your ticket stubs will appear at the end of the transaction and the seminarians will physically enter your name at their end.  If you pay by check, the seminarians will enter your name and send you your ticket stub.  The contest will end July 8, 2017.  To help support their pilgrimage to Fatima buy your tickets here:  Cadillac Giveaway     For rules and regulations:  Official Rules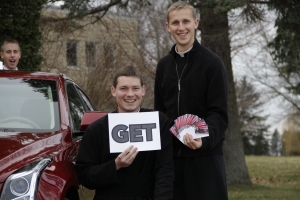 To hear more about this story join Your Morning Tradition when we interview Patrick Sheehan, Friday, March 24th, 2017 on MAGNIFICAT RADIO from 6 am – 8 am and from 3 pm to 5 pm, CST, USA @ www.magnificatmedia.com ~ "Living Our Faith"©  Click the LISTEN LIVE button.