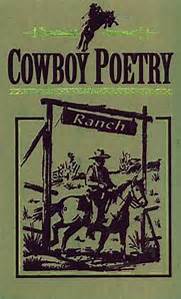 Cowboy poetry.  I never heard of it until just recently. 
I was quite surprised to find out how BIG this really is.  Cowboy poetry is the art of telling stories about events that happen in everyday activities and dates back to the late 1800's when the long-distance cattle drives where in full force from Texas to Kansas following the Civil War, and it has been a thriving and ever-changing tradition ever since.  It's simply narrative poetry with a western theme.  These poems talk about love, lies, and boisterous merriment, as well as those of tragedy and heroism.  Cowboy poetry, however, does not need to only be about the Old West.  These poems may also deal with contemporary issues, such as the rural West's struggle to adjust to the rapid pace of technological change in the United States or the changing role of women in the world of cowboys.  Yet, other Cowboy poets would write about true events and inspiration while others wrote about their favorite horses, dogs, and old friends in their collection of memories.  This spoken art was tastefully flavored with a blend of British, Irish, Scotch, and Welsh, crossed with Mexican, African, and Native American dialects.  When the gold rush movement came even more nationalities dissolved into the mix.  It is said that this language mix could have influenced the cowboy language and spelling flair such as "crick" for creek and "git" for get.
Every year, thousands of people travel to rural Elko, Nevada, to attend the National Cowboy Poetry Gathering.  While there, ranch people from all over the country will express through their poetry, music, and stories, the beauty and challenges of a life deeply connected to the earth and its bounty.  Today Your Morning Tradition will be interviewing these humble cattlemen.  There names are Paul and Dan Schmitt.  They had an opportunity years ago to manage a ranch and they will tell us their story of being ranchers, how they developed a love for original cowboy poetry and music, and how they are passing this great art down.  Listen today, December 7, 2015 on Your Morning Tradition from 6am – 8am and from 3pm – 5pm CST, USA, on Magnificat Radio at www.magnificatmedia.com.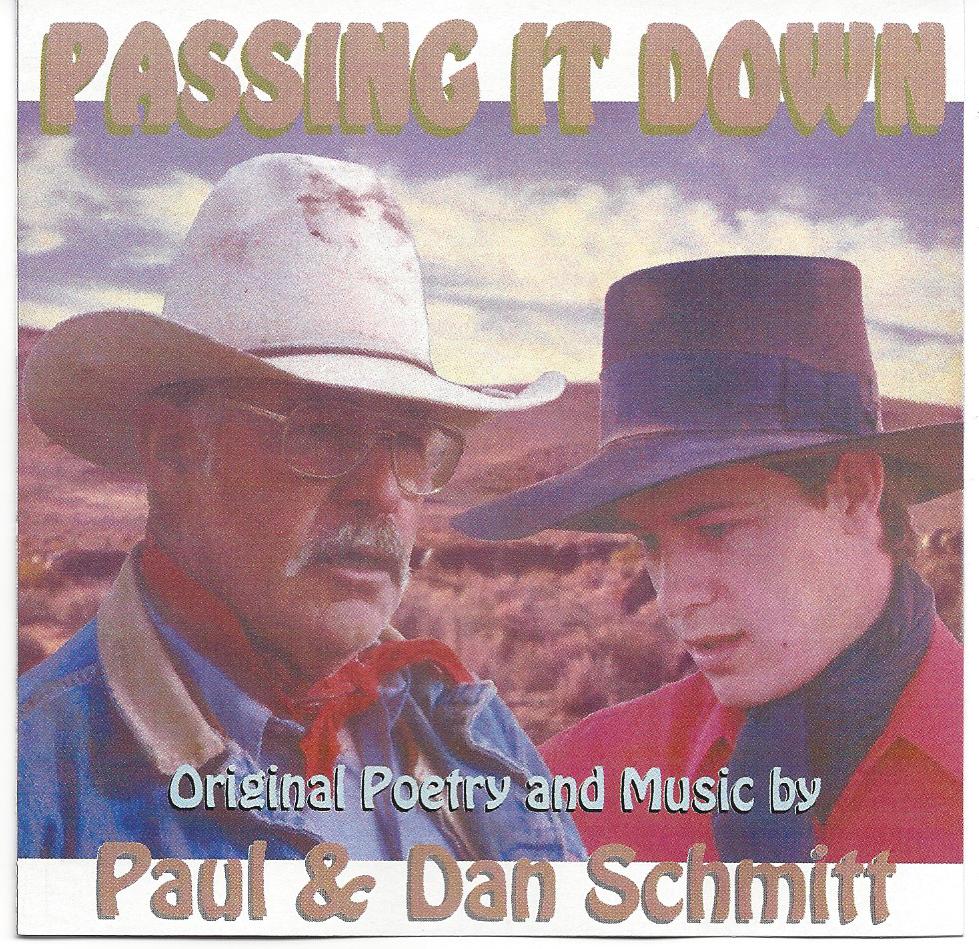 The CD we featured today is called Passing It Down and can be purchased for $12.00, US dollars, plus shipping and handling.  To inquire more information you can contact us at www.magnificatmedia.com.